ROOF REPAIRS & MAINTENANCE
Complete the form below and a member of our team will contact you as soon as possible.
ROOF REPAIRS & MAINTENANCE
Complete the form below and a member of our team will contact you as soon as possible.
INDUSTRIAL ROOFERS WYMONDHAM
Roof repair work should be treated as urgent and dealt with by a professional roofing repair team as soon as possible. Whether you are suffering roof damage as a result of a leak or just age related deterioration, Modbay in Wymondham are the ones to call for all of your roofing repair needs. A resilient and well sealed roof is extremely important for all commercial and industrial units in Wymondham, for both preservation of stock and safety of the workforce underneath it. Modbay in Wymondham do not believe in unnecessary expenditure for our customers. This is why we will always work to find the most cost effective roofing repair solutions for you, to restore your roof and extend its life for many years to come. We are a professional roofing contractor based in Wymondham, who have 30 years' experience in roof repair. So, our roofing industry knowledge is unquestionable.
COMMERCIAL ROOFERS WYMONDHAM
Whether your roof has been in place for many years, or are looking for a roofing team to install a new roof for an industrial unit under construction in Wymondham, Modbay are highly skilled roofing contractors, ready to embark on such projects for you. The materials we use on all roofing work are of the absolute highest quality. Our most widely used are treated aluminium and steel. These materials will give you an industrial roof in Wymondham which is strong enough to last up to a century. One massive benefit is that your roof will need very little maintenance, meaning you can spend your time where it is really needed. Our specialist roofing team in Wymondham aim to give each and every one of our customers the best roof repair. We strive for perfection on all roofing work we undergo and nothing less. So, whether you have a small hole in your roof in need of repair or you are in need of roof maintenance you are unable to complete yourself, call Modbay roofing team in Wymondham today. Addressing issues with your roof quickly makes repair work cheaper in the long run.
COMMERCIAL CLADDING WYMONDHAM
Modbay in Wymondham also offer commercial and industrial cladding, in an effort to make your industrial unit look less unsightly to those around it. If the aesthetic of your industrial unit is something that is of concern to you, cladding could be a great option for you. It also gives your premises extra protection, keeping everything and everyone safe.
Cut Edge Corrosion Treatment
Liquasil's BBA Approved cut edge corrosion system is the most advanced system on the market. It's easier to apply, cheaper to buy and it comes with the Liquasil Latent Defects Insurance Guarantee in most cases.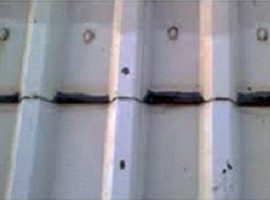 Corrosion primarily on surface. Apply SheetGuard Cut edge treatment.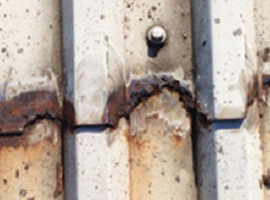 Corrosion effecting overlap sheet, but not reaching primary fixing. Apply SheetGuard cut edge treatment plus repair system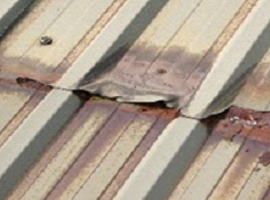 Corrosion to both under and overlap sheet, apply SheetGuard Cut edge treatment to full corroded area plus repair system where necessary.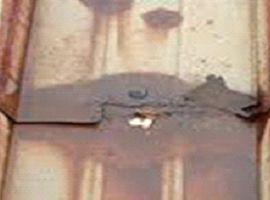 Severe corrosion, primary fixings possibly corroded, sheet failure likely. Roof replacement probably best solution.
COMMERCIAL & INDUSTRIAL ROOF REPAIRS WYMONDHAM
At Modbay in Wymondham, we are the experts in roof repair and roof maintenance. So if you have any questions around this or you are looking to have any roofing work completed in Wymondham, call in the professionals and we will complete any roofing work to your satisfaction. With full roofing  industry accreditation, we are very well versed in finding the perfect roof repair or roof maintenance solution for our Wymondham customers.
COMMERCIAL GUTTER REPAIRS WYMONDHAM
Bespoke guttering repair solutions are also something we offer at Modbay in Wymondham. We understand the significant importance of effective rainwater clearance from your industrial unit. That is why we have a specialist guttering team, here to assist all of our Wymondham customers find the best guttering repair solutions for them.
RECENT PROJECTS - BEFORE AND AFTER
FIND OUT WHY WE'RE AMONG THE BEST ROOFING COMPANIES IN East Anglia
Before you assume your faulty roof needs replacing, you should call our roofing contractors to find out whether there's a more practical and cost-effective solution available. The next time you're looking for reliable roofing companies in Norwich, look no further than Modbay Limited. Call us today on 01603 890051 to learn more about high-value roof repair in Norwich.